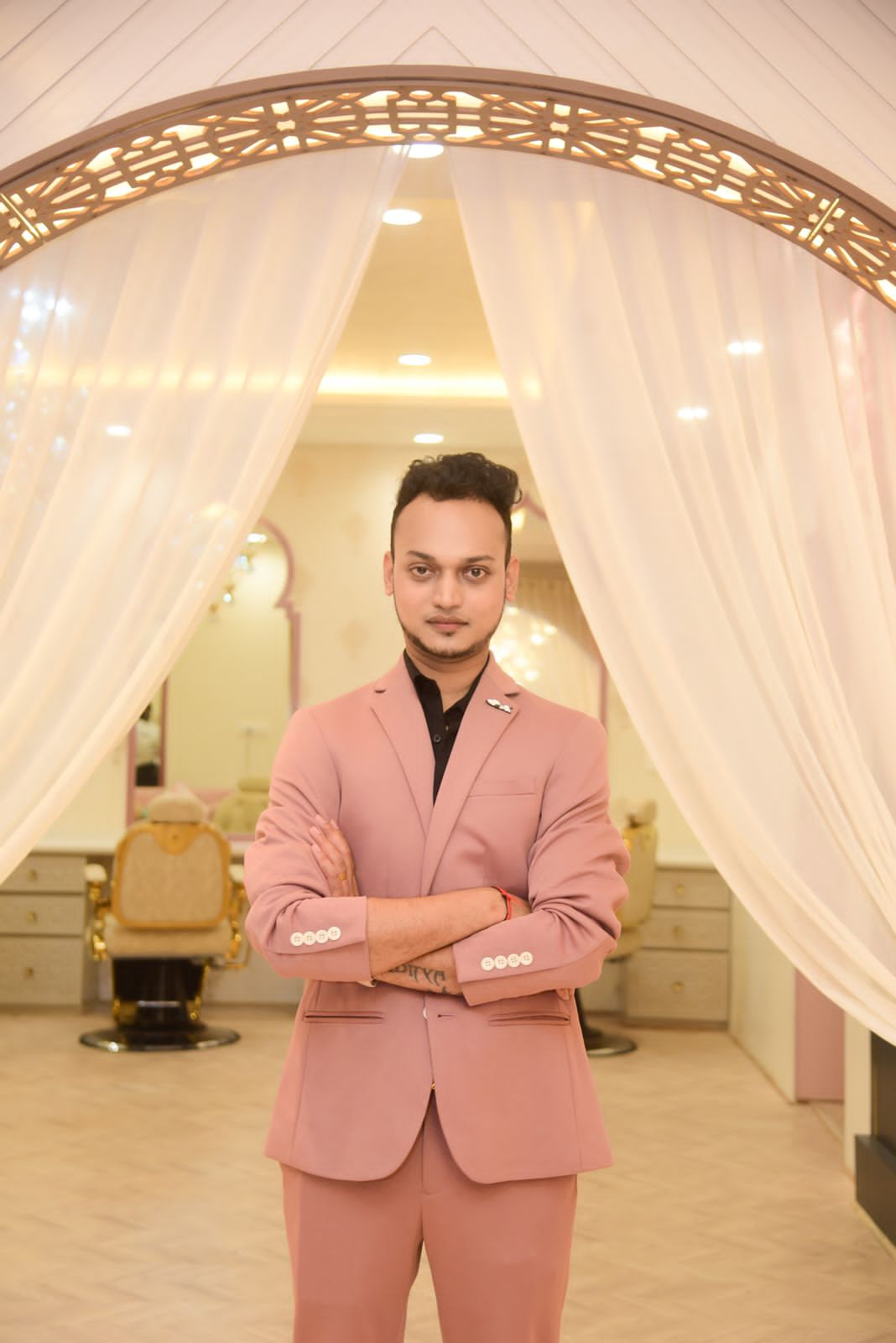 Aditya Kumar Sharma – The ace makeup artist who is all set to rule the glamour industry
Having worked with big names and won awards for his work, Aditya is soon becoming the most sought after beauty makeover professional in India.
The world is becoming all the more conscious of their looks and the demand for makeup artists has been on the rise. Today's artists have the best tools and techniques which can completely transform your look making you look like a million dollars.
The glamour industry totally depends on these professionals who have the ability to creatively enhance the appearance of models and actors making them look all the more desirable.
Apart from the glamour industry, wedding is the other major market where makeup professionals are in huge demand. There are many makeup artists who have established themselves and made a name in the glamour industry, Aditya Kumar Sharma being one of them.
Aditya is well known for his innovative and always evolving distinct makeup style and much in demand for his flawless work. His success has come after a lot of hard work and struggle which is unknown to many.
Having lost his parents at an early age, backed by his modest background, Aditya grew up doing petty jobs to sustain himself.
Right from his early days, he was drawn towards the world of beauty and makeup and has always dreamt of making a career out of it. Having saved a decent amount he went through a beginner's course in makeup which would kick start his career as a makeup artist.
Having learnt the basics, after a brief period he went ahead and completed a professional course from Mumbai and since then his career took off and he became a recognized face in glamour circuits.
He has worked as a makeup and hair artist in bollywood and is credited of giving his midas touch to a host of top actresses. He made headlines when he was awarded by popular actress Raveena Tandon for his work.
Backed by his growing popularity and hands-on experience he established his own makeup academy in 2017.
Apart from training aspiring makeup artists he also holds seminars across India. He also trains those who cannot afford fees free of cost at his academy as he wants to give it back to the society with this noble cause of his.
Standing firm with a huge body of work behind him, he all set to conquer hearts with his craft.