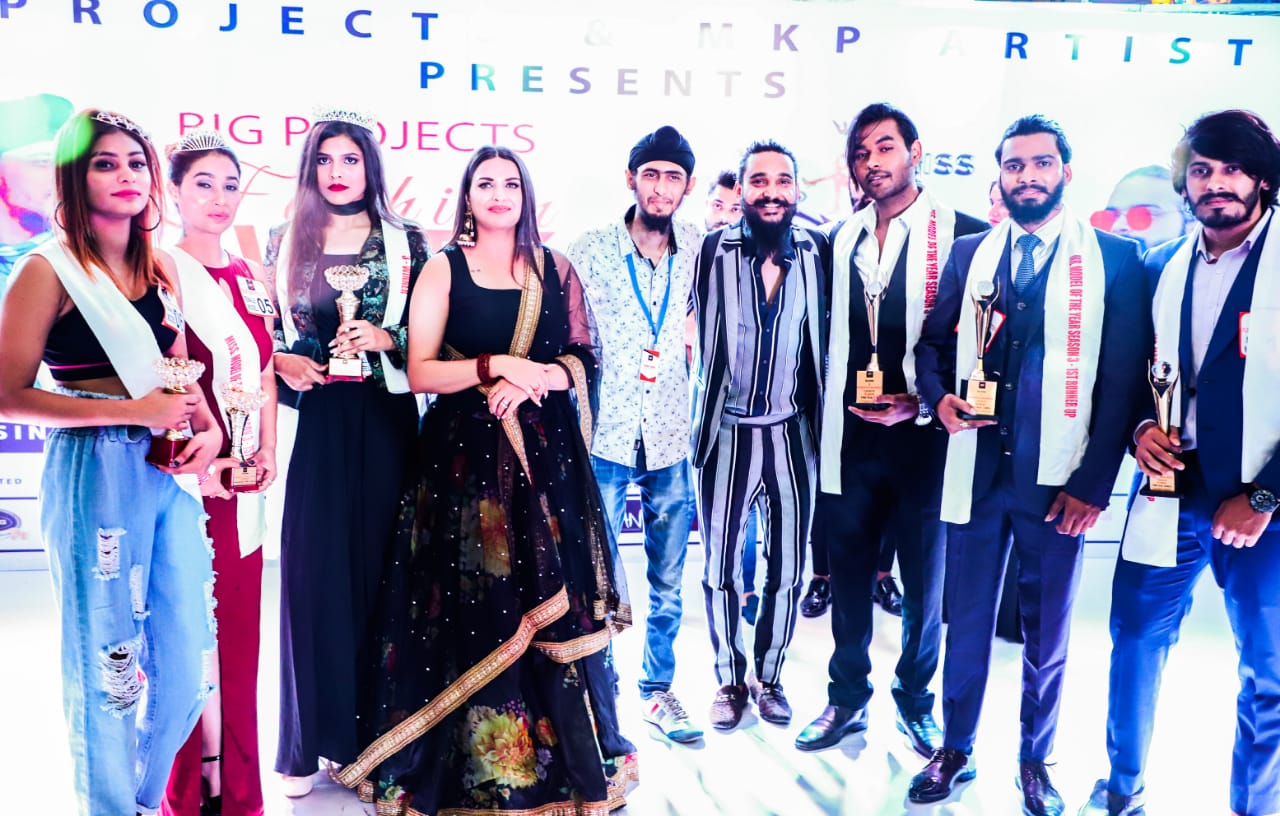 Big Projects And MKP Artistry Along with Himanshi Khurana & Deep Sachar
Every event is bound to be complete and perfect when everyone participating cooperates and understands the value of the success of the event. Big projects and MKP artistry in Association with UPAA and Sr Global actually auditioned more than 1000 models so that they can choose the best from among the members who showed up. Now, how exciting does that sound? The variety, the aura, the wipe of the entire event was completely fantastic. In fact ,Big projects and MKP artistry was the major celebrity makeup artist who are responsible for giving one of the best looks for the day. They really uplifted the value of the entire thing by just doing what they are best at, I catching make up and trending fashion statements.
The celebrities who indeed took part in it were Bhavesh Negi, Omdeem Motiyani, and Ashrul Hussain. Also, shows and events are pretty incomplete without some chief guests present. Wamiq Khan , Sanjay Singh , Rahul Gupta , Pawan Singh Chauhan & Sabiha Ahmed were honoured for this purpose. Can you guess the next memes that also played a huge role in the event? Yes obviously it is the anchor, or we could say anchors, for this one. Zain and Payal Thakur put up a great show for everyone, making sure that they are going into the detail but also keeping it short so that the models get a lot of time to themselves too. Preferably, the entire project was something out of the box, very well presented and better than expectations because of the untiring efforts of everyone involved.
Huge projects require a lot of cooperation. It isn't very hard to mess up things when there are a lot of people involved, but this event carried on smoothly without such hindrances because of active participation by everyone. Most importantly, since the celebrities were involved, It uplifted the elegance of the show. Moving on to the list of winners from the show, they had two main categories: Male and Female. The top ones are mentioned below:
Category: Female
• Winner: Venus Yadav
• 1st Runner Up: Deepanshi
• 2nd Runner Up: Manpreet Kaur
Category: Male
• Winner: Gaurav Mishra
• 1st Runner Up: Vikas Shakya
• 2nd Runner Up: Abhay Pratap Singh
I bet it was thoroughly enjoyed, since the winners were also awarded bicycles by the Roadmaster Company, from Mr Gyan. Roadmaster happens to be the event gifting partner apart from the security partner SS international.
It can also be termed as one of the highlights of the event, model of the year season series was introduced by Purujit Singh. Now, that sound exciting! So were the models present there- Thrilled! Also, The winner announcement do should also be mentioned here- Deep Sachar, Himanshi Khurana. Looking forward to more such great events in the future!