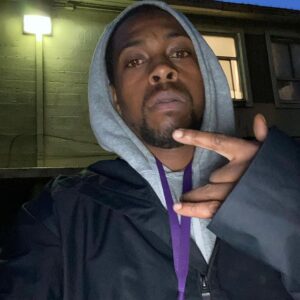 Bub Cheeze's pain behind the fame
Bub Cheeze is a new-age singer and musician booming in the rap industry. He proved his talent and music skill in the music industry. He released his first album and touched the heart of music fans. Bubcheeze also shares his plans that he will release some other single track very soon. So be ready for another jamming music album to add to your playlist. He got many achievements but on the opposite side of the faced crucial phases of his life.
He thinks that music pervades the lives of youth with diverse genres and of enjoyment, music is not only up to the daily life of the youth but also dominates the social relations. Music has been highlighted as the most relevant among youth.
Life was so unfair with him he lost his cousin when he was 8 years old Then I lost my cousin in 08 after that he starts focusing on my music more because his cousins wanted him to do it from thereafter he again got some big problems due to his problems he lost his path for a while but got a good company of his friend Brian he helped him a lot, he took him to an intern show where he learnt how to do a lot of networking and promotion shooting videos and from there he started throwing that shows and kept recording and started getting features from people in 2017.
He came up with a stop the violence coalition in San Francisco and we ended up throwing a hip-hop festival it was three blocks long hee also created a basketball team from the basketball team spiral the artist by the name of Niy Banga she's very talented she's also on a lot of tracks with Bub Cheeze and from there he did a showcase with DJ j12 and kmel Dj Rick Lee He came in the first place.
He also got it great deal and a project going on with GT digital/Empire. He has worked with a lot of big artists over the years like Mr. Fab San Quinn Lil Kayla Young a lot Lil yase rip to him he was a great individual to work with & he worked with many more in the Bay area.
He has suffered many incidents but continued his struggles and never gave up. He is giving great value to the music world through his work and efforts. He is a great example of a musician and an inspirational personality. May he achieve more in his future!
Here you can connect with him:-
Instagram:- https://www.instagram.com/bubcheeze_clm/