Chandrika Agarwal – The Unstoppable Fashion Diva
Women Empowerment is made up of two words women and empowerment. Empowerment means to give power or authority to someone. So, Women Empowerment means power in the hands of women.
It signifies that women should be given equal opportunity in every field, irrespective of any discrimination. Here we are talking about Chandrika Agarwal, a true example of empowered women, who turns her odds into even by her determination, dedication and discipline..
Got married at very young age of 21 (2007),then got involved in family and kids ,Later in 2010 she realised she is not only meant to be a wife n a mother, A graduate in Kathak and fine arts Chandrika started her studies again along with her dance classes.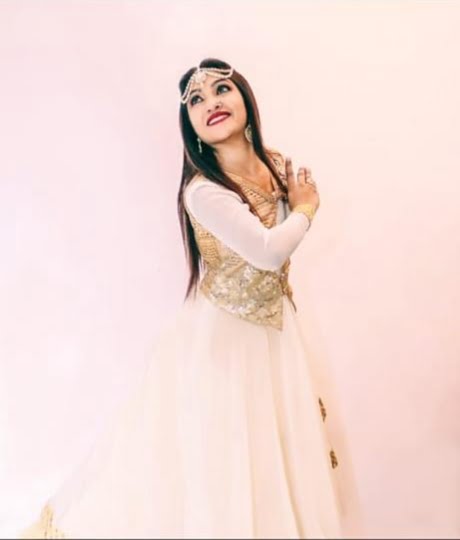 Currently she is a well established choreographer and masters in education,
Running her own NGO RiddhiSiddhi foundations specially for underprivileged kids and ladies,
Chandrika agarwal has been awarded with numerous awards in field of kathak and social work pan India. In 2018 she fetched prestigious title of divalicious Mrs India universe most glamorous. And established herself into modeling too, Chandrika agarwal believes it's never too late to live ur dreams..
Her most prestigious dance performances are:

• Radha Rang Mahotsav, 2013, Mathura
• Tarang Utsav, 2016, Mumbai
• Cuttack Mahotsav, 2017
• International Dance and Music Festival, 2017
• Cultural evening, Ganesh Utsav, 2017
• Natya Saraswathi 2017
• Ganga Nrityotsav Geetotsav, 2018, Varanasi
Awards and Honours Received:

• Nritya Nami Award (Orissa)
• Nritya Kanak Prabha Samman (Delhi)
• Excellency Award in Classical ( Simla)
• Global Brilliance Award ( Karnal)
• Azad Bharat Ki Azad Nari Award
• Jathis Award (Delhi)
• Nritya Natraj Samman (Varanasi)
• Runner up Mrs U.P. 2017
• Mrs U.P. Style Icon 2017
• Runner up Mrs India Universe 2018
• Mrs India Universe Most Glamorous 2018