Dr. Sameera Gupta, a celebrity occupational therapist, focusing on people's health
Dr. Sameera Gupta is a Celebrity Occupational therapist, practicing physiotherapy and specialist in sports medicine and weight management. She has an overall experience of 23 years by contributing to society and focus on people's health & fitness. She has helped thousands of people reduce their aches and pains & issues of weight gain along with helping patients suffering from diabetes, blood pressure, PCOD along with Back pain, knee pain, shoulder pain, etc. so all non-surgical ways of pain & weight management treatments have been included in the centers which are among the best the world as most of the machines are USA FDA approved.
In her interview when she was asked about the reason behind choosing the career of being a Physio-Occupational therapist & she said that she always knew she'd pick a profession that contributes to the society focusing on people's health & fitness.
Belonging to a family background of learned and experienced doctors, she selected a paramedical course and qualified as an Occupational Therapist from one of India's top medical college Seth G.S. Medical College & KEM Hospital, Mumbai along with attaining in physiotherapy from Bombay Hospital and certified in sports medicine along with a Health & fitness training from the American College of Sports Medicine.
She is also the Founder & Medical Director of Dr.Sameera's Physioslim Clinic which is a Physiotherapy & Wellness center at Sujay hospital Juhu, Mumbai since 2005 and recently she has started a new setup at NM Medical Khar, Mumbai.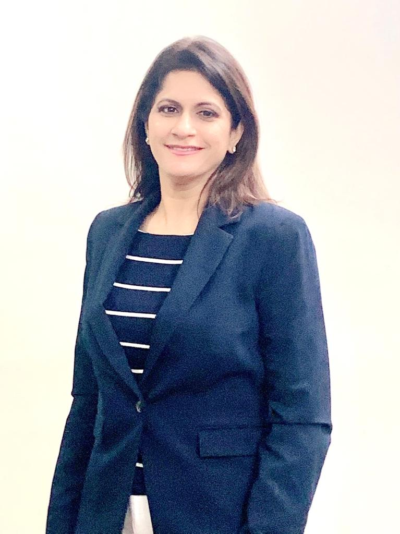 She has been very efficient in managing her time effectively throughout her life till now as she says " A well-balanced life of work, family, fitness & friends is very important to me so I balance out my time for each of them and that helps me to give my best to each of the things I am attending to at that point in time.
All her treatment plans are formatted by consulting each patient & discussing in detail about every pain point they have whether it's a case of physiotherapy / occupational therapy/weight management & finding out the root cause of the problem by blood tests / X-rays etc. if required to decide if the appropriate treatment.
She is well aware of the NHS Knowledge and Skills Framework (KSF) and says it applies to all staff who are employed under the NHS Agenda for Change(AfC) Terms and Conditions. It is a useful tool to identify the knowledge, skills, and learning and development that staff needs to do their job well. The KSF is a brand framework that supports a fair and consistent approach to Personal Development Planning and Review.
She stays updated on the new techniques & technologies by ⁃
Reading the latest news from newspapers, books, magazines, etc.
Regular updates on new trends in social media.
Doing an analysis of her competitors.
Signs up for new courses & learn new tools.
Her views about the role of a Physiotherapist in a multi-disciplinary team (MDT) was that: "Since I am an Occupational therapist & practicing physiotherapy-I will explain both the roles.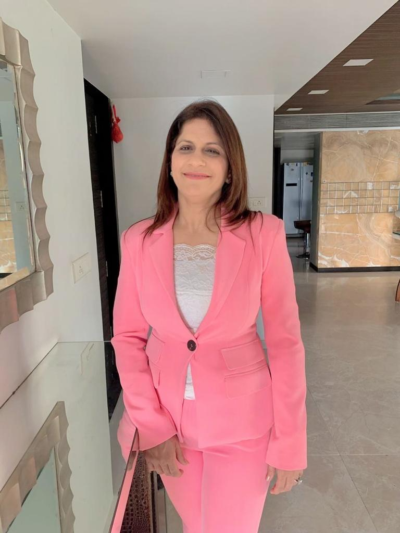 The occupational therapist focuses on the evaluation and improvement of physical, cognitive, and perceptual skills that affect the patient's ability to perform functional tasks often referred to as activities of daily living (ADLs). So Occupational therapists treat injured, ill or disabled patients through the therapeutic use of everyday activities. They help these patients develop, recover, improve, as well as maintain the skills needed for daily living and working. Physiotherapists are valuable members of the multidisciplinary teams who make an important contribution through their health promotion, prevention, screening as well as triage, assessment, and treatment activities."
In her vision towards her career in today's date is that it's a great support to humankind because she has been blessed to be able to help many people reduce their aches & pains & issues of weight gain and with her experience. "I try my best to understand my patients to the fullest even during online consultations during the pandemic and have tried giving the patients the best treatments from my side.
"Apart from the fact that my team and I, are working every single day even during a pandemic to give our patients the support and relief they need in the frontline in the wards when they have been admitted at the hospital or even at the convenience of the patient's homes which been completely satisfying & turning point in our lives to be helpful to humankind" – Says Dr. Sameera Gupta.
She was asked about how this global pandemic COVID -19 situation is effecting or building opportunities for all of us? To which she positively responded "I had joined the lockdown movement during the COVID-19 & has been proud to bring out the morning newspaper edition of Mid-day, in a breezy digital format to everyone online from May 2020 onwards. My team and I came Up with tips, talks, videos, one-on-one interactions—all online—to help people continue their Fitness regime, Diet & Nutrition.
The program includes features of yoga, daily functional exercises with emphasis on the lower body, upper body, and core, along with stamina and flexibility & strength training along with nutrition counseling if required by my dietician.