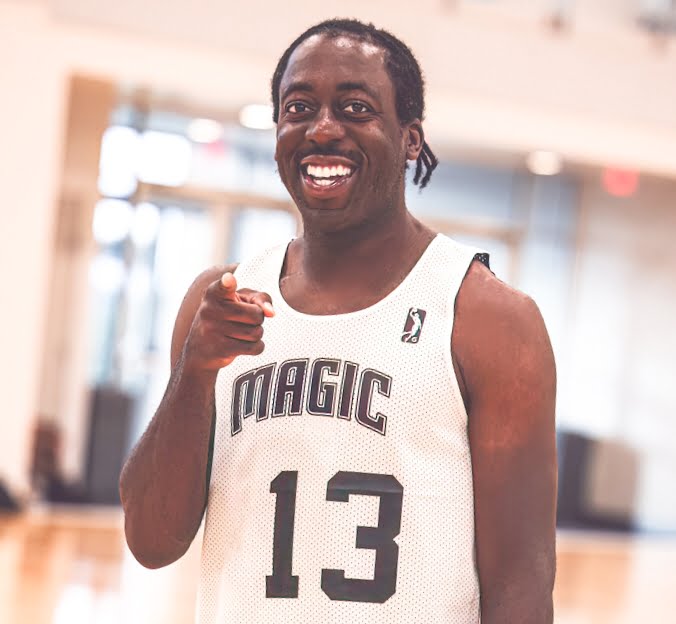 Ernest Owens tries out for NBA team Orlando Magic
Ernest Owens is a former quarterback for Oklahoma Baptist university. In high school he graduated from DuVal High school in Lanham ,MD with a 3.83 gpa. In college he helped lead his Oklahoma Baptist team to a 2-9 record and was coached by Coach Chris Jensen.
style="display:block; text-align:center;" data-ad-layout="in-article" data-ad-format="fluid" data-ad-client="ca-pub-2202825610813540" data-ad-slot="5612921196">
He had scholarships from tons of schools like Maryland , Virginia Tech, Baylor, Arkansas, Memphis, Texas Tech, and Southern Miss. Ernest is a dual sport athlete. After graduating college he played professional basketball in Germany for Westfalen Mustangs and also played in Dominican Republic recently.
The magic are coached by Jamahl Mosley. Last season they finished 14th in the eastern conference with a 21-51 record . The try out consisted of full court fast break drills , shooting drills , dribbling drills , defense drills and 5 on 5 scrimmaging.