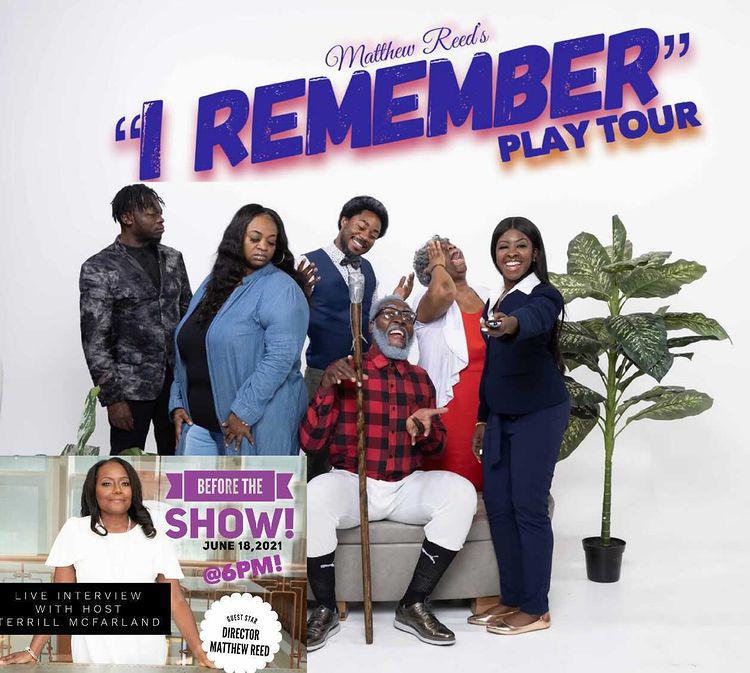 Matthew Reed Writer, Producer and Director is back to do it all again!
On June 18th and 19th Grandpa Jenkins and The Jenkins Family are Back and with their new play Titled Matthew Reed's "I Remember" Starring Molly Jenkins as Kirsty Warren, Tiffany Baker As Rose Jones, Robert Thomas as Joseph Jenkins, Ericka Campbell as Mrs. Teddy and Matthew Reed As Yours truly " The Living Ancestor" Grandpa Jenkins!
This new stage play takes us back in time with a magical TV Remote as Molly jenkins rewinds time on how she overcame her obstacles and challenges with the help of Grandpa Jenkins amazing encouragement.
Matthew says "This message is truly a powerful one and everyone should definitely catch the show hands Down. The show will be premiering in Matthew Reed's home town Chicago, IL doors open at 5:30pm show begins at 7PM get your tickets on Eventbrite.com today and follow Director Matthew Reed's Instagram :@officialmatthewreed for Details.