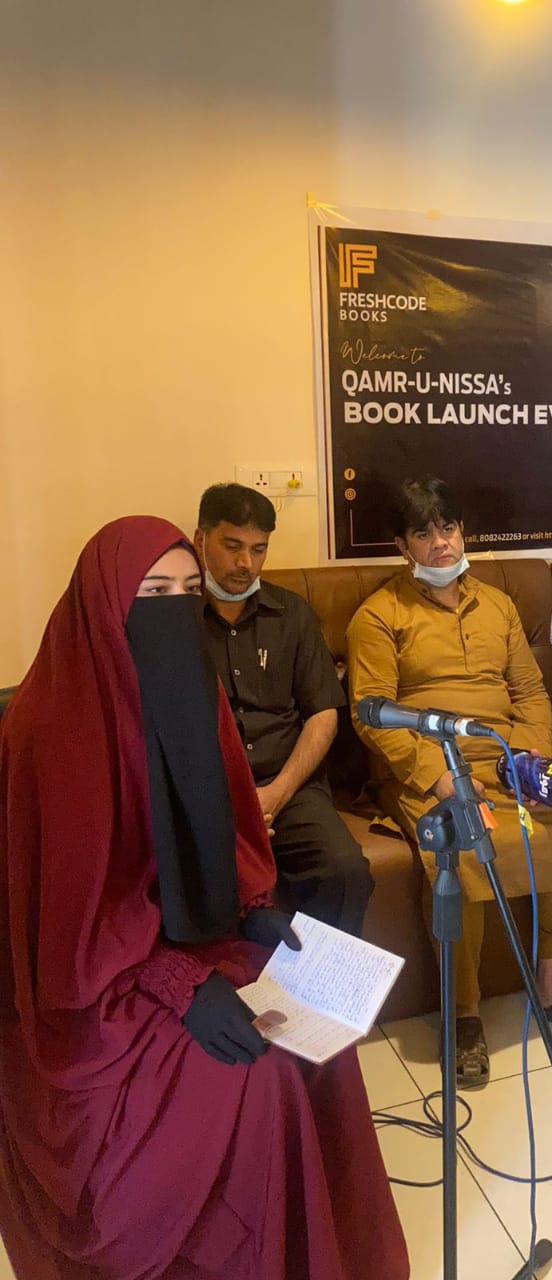 Qamru Nisa become 1st Kashmiri girl who penned down all women facing issues in her poetry book
Pride of Kashmir :- Qamru nisa:the ist girl from kashmir who penned down all women facing issues in her ist poetry book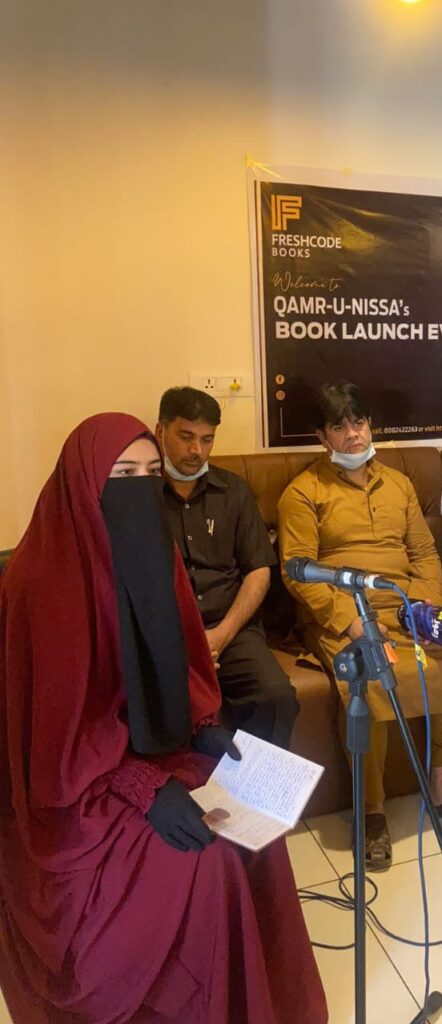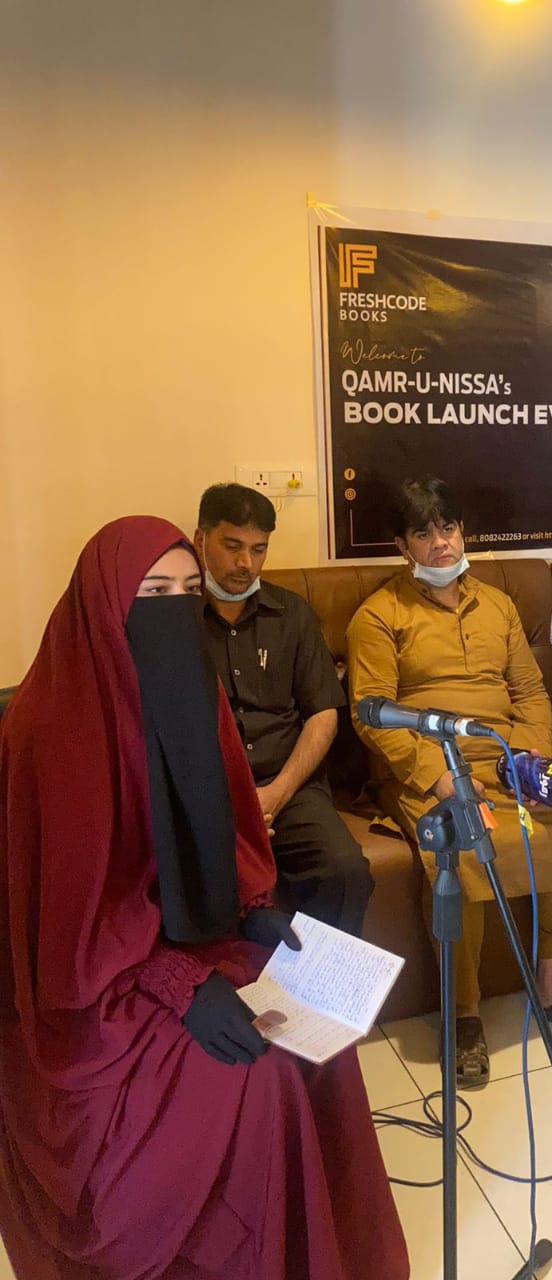 Almighty has blessed every human being with many blessings and has bestowed different blessings on each person. Some with pen and some with tongue so that they can express their feelings and thoughts.
I am Qamru nisa from anantnag, everybody loves to read books so do I, I borrow books from my friends, library and used to read them and used to write down poems, but at that time I was not much knowledgeable about literature, after that I started reading authors from our valley such as Nelofar Naz nahvi, rukhsana jabeen and many more.
In the journey of literature Allama iqbal inspired me the most, so i decided to pen down everything that i was not able to share with anyone, after seeing what's happening in our society especially with girls women's,
I think to give my writing a chance to show how the females are treated, still divorced and all, I am the ist girl from jammu and Kashmir who has penned down all issues that women are facing (forced marriage, rapes, harrasment, domestic violence, and the main thing a girl is understood as a "Paraya Dhan") in my book titled "Ramooz e dil".
I have also been part of two anthologies named" The merged miracles of pens"and "kuch kahaniyaan aisa bhi".Also been selected for IYP (indias youngest poet event 2021) organised by Indian film house.
My book is the ist one in which my poetry has been published in both urdu and Roman language, because many of us don't understand or read urdu language, the message I wanted to convey through my poetry can read and understand every single person..
I was fond of learning many languages from the beginning so alhamdulillah i can speak in 6 different languages and also write in these languages English, urdu, kashmiri, punjabi, turkish,and Arabic..
My main motive is to kill all these baseless evils from our society, world so that no youth will be depressed and he/she has to end their life, No father has to sell his everything to pay his daughters dowry, No girl can be forced and blackmailed to marriage or divorced by her husband,
No girl can be beaten up to death by her in_laws.My message to the youth is everyone has ability to do something so go for it, never allow others to live your life or to decide how you have to live, plant yourself like a tree and learn to say no, give your dreams wings , make yourself and your parents proud color your own sky to accomplish and fullfill your own dreams.