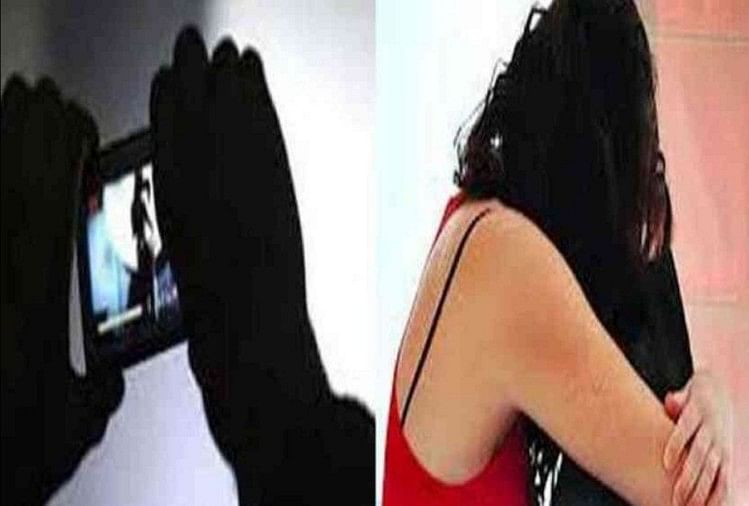 Web series hoax: Pornographic video of a girl shot and posted on porn site
Indore | In the name of getting the work done in the web series, a porn video of the girl was made. Then it was uploaded to the porn site. The woman came to know about this from one of her acquaintances. Then they filed a case (FIR) with the police. In this case, the police have arrested two people. The names of the arrested accused are Milind and Ankit.
Used to Promising 25k and give 5k after shoot done.
Exploited many women by making more than a dozen films.
Milind used to do cast young women under the guise of modeling agency.
After making porn videos, they used to blackmail the girl.
The cyber cell has identified nine people in the case of making a pornographic video by mocking a model of the city and then putting it on the pornographic website. Two of these accused have been arrested and taken on remand. The gang has exploited many women physically and financially by making more than a dozen pornographic films in the city. Brajendra Singh Gurjar, the main leader of this gang is absconding.
How she contacted with accused
Actually some time ago the girl came in contact with Milind. Milind described himself as the casting director and assured her that he could get him a job in the web series. For this, he introduced the girl to Vijay of Mumbai. Together, they asked the young woman to shoot a promo for the movie. And in the name of this promo, they made a pornographic video of the girl.
Two accused arrested
According to the complaint lodged, the accused uploaded this video on porn sites. Later, an acquaintance told the woman that her video is on the porn site. On the complaint of the girl, the police have registered a case and arrested two accused named Milind and Ankit. It was Milind who introduced the girl to Mumbai's Vijay, along with Ankit shot the video.
Video was shot in the aerodrome police station area
This video of the woman was shot at a luxury resort garden in the Aerodrum police station area. The youth had booked the resort for the guest's stay and shot the video there. The police will go to the whereabouts mentioned by the accused and verify that the role of the resort operator is also suspicious. With this, the records of there will be confiscated so that it can be known who else was with them that day.
More women have become victims
According to Jitendra Singh, Superintendent of Police of the State Cyber ​​Cell, a case has been registered on the complaint of the woman and two accused have been arrested. So far, it has been founded that they have also made other women victims, now it is being confirmed who was in contact with the accused in Mumbai and who was supporting them.