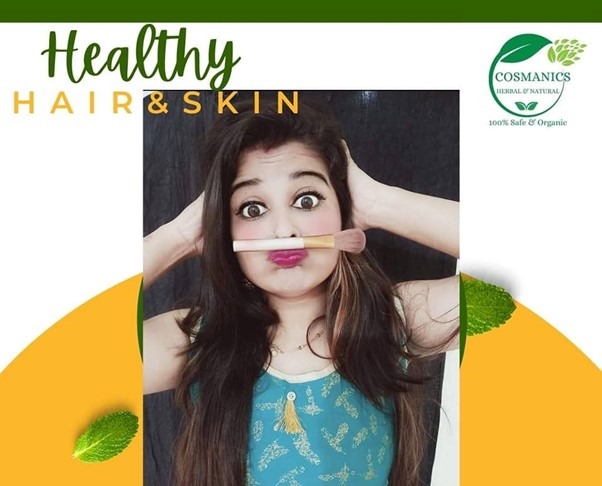 Inspiring Success Story of Homemaker Mrs. Deepika Rathore
A teacher, then a housewife, who becomes a brilliant entrepreneur, Mrs. Deepika Rathore, is Idle at home or quitting their career, these women set up their own Ayurvedic Herbal Company, Cosmanic's which is established in 2019 and located at Heart of India, Nagpur, Maharashtra, only to pursue their passion for skin care and managed to earn not just money, but also blessings.
Cosmanic's is a fusion of cosmetic & organic skin Care Companie. They believe that everyone deserves to look beautiful and Cosmanic's will help them to take out their inner glow with organic, herbal, and natural skin & hair care products.
The cosmanic's hair care line is specially formulated to nourish hair from the inside out. With ingredients like argan oil, aloe vera, and avocado oil, hair will be left looking and feeling healthier than ever before. And don't worry about harsh chemicals – their products are free from sulfates, parables, and artificial colours and fragrances.
The Cosmanic's & Deep Herbs is a merging company that tackles the new modern problems that are caused to your skin in this new era. The Cosmanic's & Deep Herbs provides a wide range of Skincare and haircare products.
A variety of organic skin care products are gentle on your skin while still producing positive results. Their products use natural exfoliants like sugar and jojoba beads to carefully remove dead skin cells and show brighter, smoother skin, so say goodbye to harsh scrubs and chemicals. Additionally, you can feel good about using their goods. Also, the packaging is recyclable or compostable, and all of our ingredients are obtained ethically.
Cosmanic's Skin care products are made to work with your skin's natural moisture level and texture, leaving it feeling soft and appearing healthy. They have a solution that will work for you regardless of your skin type.
Business is dedicated to ethical and sustainable methods. You can feel good about helping a company that worries about the environment and its customers because our products are made with ingredients sourced sustainably and packaged in environmentally friendly materials.