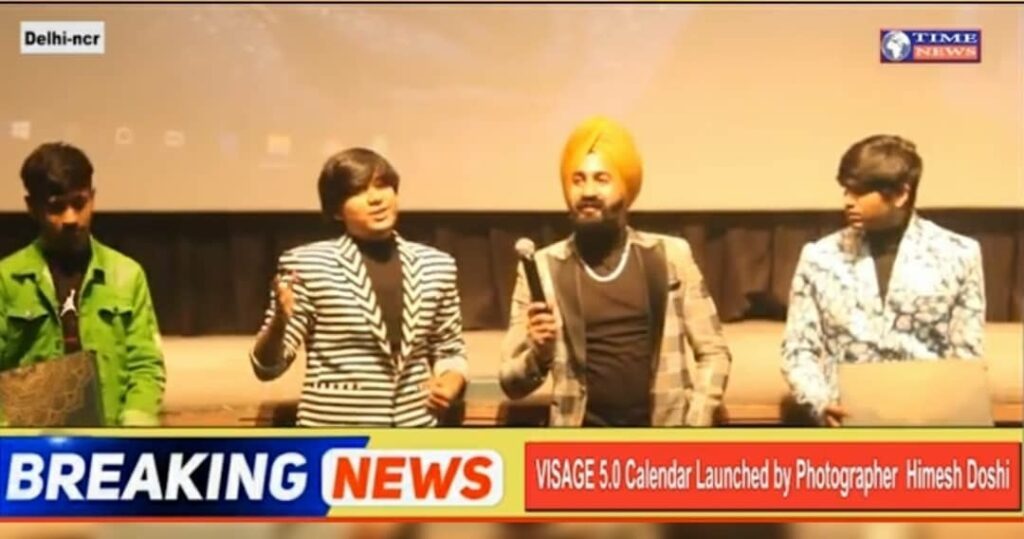 "Hum Ab Bhi Khush Hai, Title Motivates Our Nation" – Says Mr Miuz
Renowned photographer Himesh Dosi successfully launched his fifth calendar- "VISAGE 5.0", with a beautiful music album, "Hum Ab Bhi Khush Hai" (We are Still Happy) at Siri Fort Auditorium, New Delhi on 26th December 2021.
The main theme of the song lies around disabled people, acid attack survivors and cancer patients.
In an interview with FAME Publish music director Mr. Miuz, he revealed the interesting insights into the project, such as right after listening to this unique concept of making an inspirational song revolving around these people from Himesh Dosi, one line came to his mind, "Hum Ab Bhi Khush Hai" which then became the title of the song.
He then shared this line with Sarwan, who then penned the lyrics in a few days. Subsequently, it was composed by Yaxh and Mr. Miuz, who later started the work related to music.
The beautiful music was then dubbed in the vocals of Jazzkirat Singh and Mr. Miuz.
Moreover, he added that since the video rightfully captures the attention of the audience through its cinematic shots, various instruments like the rabab, ghada and violin has been used.
The project is directed and produced by Himesh Dosi.