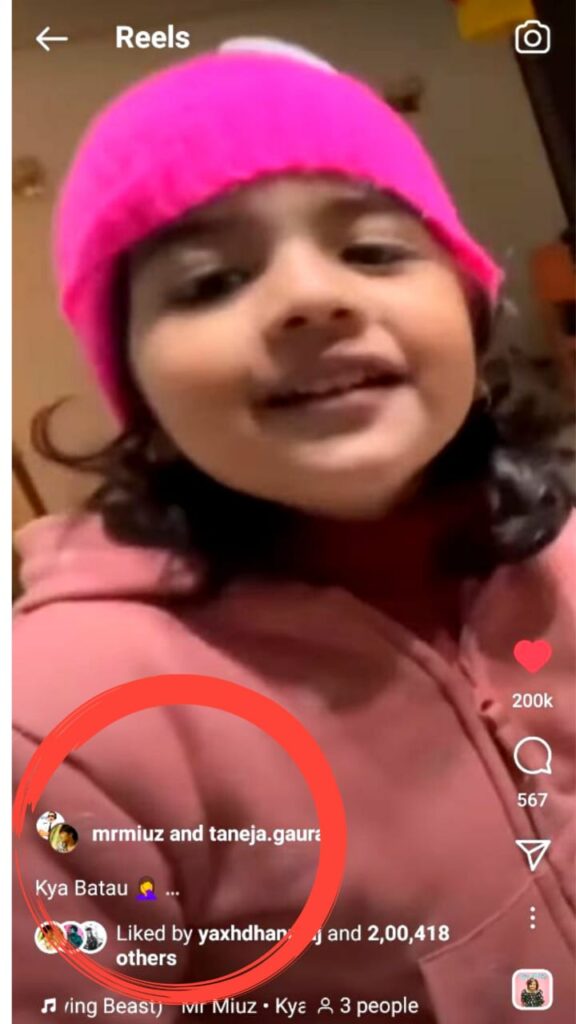 A simple guide by Mr Miuz to make viral reels on Social Media
Instagram nowadays, is filled with reels on music, songs and sometimes on famous dialogues as well.
Funny one-liners and memes, also plays a significant role in the growth of social media. All of this started with Yashraj Mukhate's catchy, short and engaging content on dialogues such as "Pawri Hori Hai" and "Rasode Mai Kon Tha" that immediately unfolded like a fire in jungle
and took the internet on storm, giving way to greater song manufacturers and administrators attempting this very precise idea of mixing these form of dialogues and including their own private touch with music beats, history ratings and peppy lyrics to make their content more energetic and exciting for the target audience who enjoyed looking these.
Because of this, millennials are garnering massive attention and fan following towards such short content and the audience is expecting similar content on a normal basis. Recently, youtuber Mayur Jumani's remix, a man's rant college students ("Khali Chori Patata Hai") went viral and became widely shared throughout on all social media.
Music director, Mr. Miuz also tried his hand on such remix reel on "Inni bhookh lagli thi", a dialogue said by well-known Youtuber, The Flying Beast's (Gaurav Taneja) daughter, Rasbhari.
It basically shows Rasbhari's emotions on how hungry she's, in a totally lovable way, loved by the masses.
Mr. Miuz thru the use of musical units inclusive of piano, including beats and some more traces to it made a full fledged music on the same.
Mr. Miuz's voice modulations and facial expressions very well represented the principle idea behind the talk and the addition of a laugh dance made a cherry on cake and complete the reel in it's all sense.
The audience loved the reel a, Flying Beast (Gaurav Taneja) himself shared the content on his personal instagram handle and since then it has long past made viral with more than 20 lakh plays and and approximately 2 lakh likes within a week of its release!
Written by : Tushar Kumar