ADMIT ONE BY GMONEY PODCAST FEATURES SIR ANTHONY HOPKINS UPON THE LAUNCH OF HIS THE ETERNAL COLLECTION
gmoney (@gmoneyNFT) is a renowned futurist of the NFT space, has played a defining role as a thought leader, innovator, and trusted voice for major brands, voices, and organizations in Web3. His Admit One podcast features the most influential leaders at the intersection of NFTs and global entertainment, including the likes of Charli Cohen, Daniel Arsham, Timbaland, and Steve Aoki. The podcast's latest episode – airing today, October 6, 2022 at noon EDT – showcases the latest self-expression of Sir Anthony Hopkins, the revered Academy Award winning actor, director, producer, and fine artist who is arriving into the metaverse with his first digital collectibles series, The Eternal Collection releasing on Opensea at  Thursday, October 13, 2022.
To launch his first collectible, The Eternal Collection, Sir Anthony has joined forces with the premiere Web3 entertainment company Orange Comet. Through this revolutionary collaboration, Sir Anthony will expand his artistic ability into the metaverse in a way that is entirely his own. His collection conceptualizes the widely diverse characters Sir Anthony has portrayed throughout his film career and combines these interpretations with his unique and vibrant approach to art. Together, Sir Anthony and Orange Comet's Founder & CEO Dave Broome and Chief Creative Officer Dante Ferrarini will join the host on Admit One, to discuss the collaboration process to spark the curiosity of his listeners.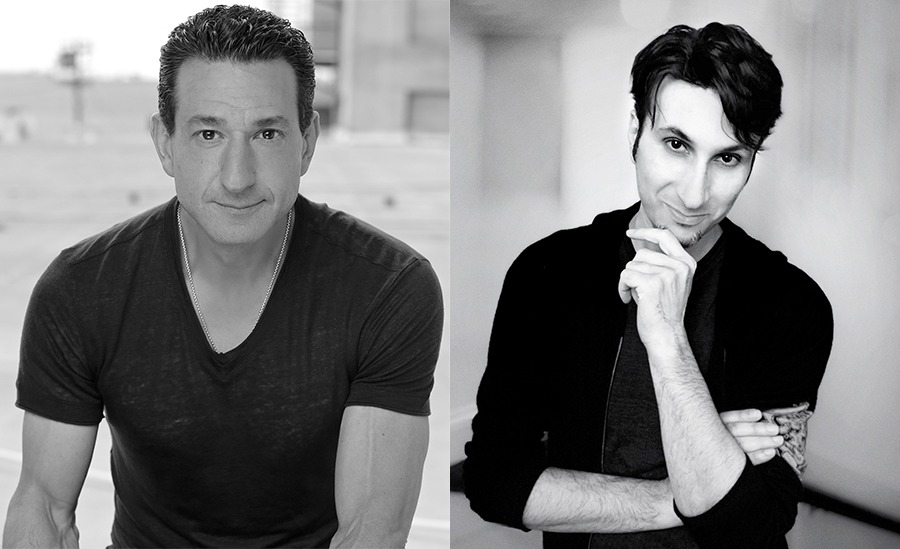 Since its start a little over a year ago, gmoney designed his podcast to provide valuable insights of the prominent leaders in the Web3 space and provide an accessible resource for those looking to learn about NFTs, blockchain, and crypto. Each season gmoney fearlessly launches into fascinating topics from his respected position as a futurist in the metaverse. This exciting episode will delve into the influence of Sir Anthony's recent film Zero Contact, how his legacy is being redefined in Web3, and his philosophical insight into the future of NFTs. There is a special moment where the actor shares his experiences leading to sobriety and gmoney shares how that same experience played a major role in his personal journey. Additionally the host deep dives into the formation of Orange Comet with co-founders Dave and Dante – not to forget a host of Hollywood icons. Together they discuss the inspiration behind The Eternal Collection and how it will act as an ambassador for entertainment's brightest stars to find their path into the metaverse. 
Although he first stepped into the creative scene as an abstract painter in 2005, the legendary entertainment icon is best-known for bodying on-screen characters like Pope Benedict, King Lear, and, of course, Hannibal Lector. A true renaissance man, Sir Anthony has never shielded away from innovation. His debut involvement in the metaverse came in 2021 when he was inZero Contact, the world's first NFT feature film that was produced in 17 different countries and entirely virtually during the height of the pandemic. This whetted Sir Anthony's appetite for further metaverse metamorphoses, and he's continued to allow his legacy to be redefined in Web3 – most recently, with The Eternal Collection. Sir Anthony will be donating a percentage of the proceeds to charity.
Orange Comet CEO Dave Broome has been in the Hollywood scene for nearly 25 years, with plenty of experience as a mainstream TV producer under his belt. He launched his production company, 25/7 Productions, in Los Angeles in 2002, helping bring projects to life like NBC's Tsunami Aid: A Concert of Hope, NBC's The Biggest Loser, Netflix's Ultimate Beastmaster and The Day I Met El Chapo: The Kate Del Castillo Story; and Jennifer Lopez documentary called Halftime. While still at 25/7 Productions, Dave built out an award-winning global 3D digital design, animation, and graphics studio, which has become the core of Orange Comet's development.
Chief Creative Officer Dante Ferrarini joined the Orange Comet team in 2021 and with 20 years of experience in design and technology, Dante has directed and executed on behalf of globally-renowned brands, networks, and agencies, with an emphasis on 3D, visual effects, gaming, broadcast, streaming, and other interactive projects. Dante broke ground in his field by designing a novel publishing system, which allowed major publishers like Vanity Fair, Vogue, Esquire, and Rolling Stone to seamlessly transition their hundreds of years of culture to online archives. He's also played a key role in creative direction and 3D animation for the interactive gaming space, contributing to Marvel Entertainment, Amblin Entertainment, and The Rolling Stones.