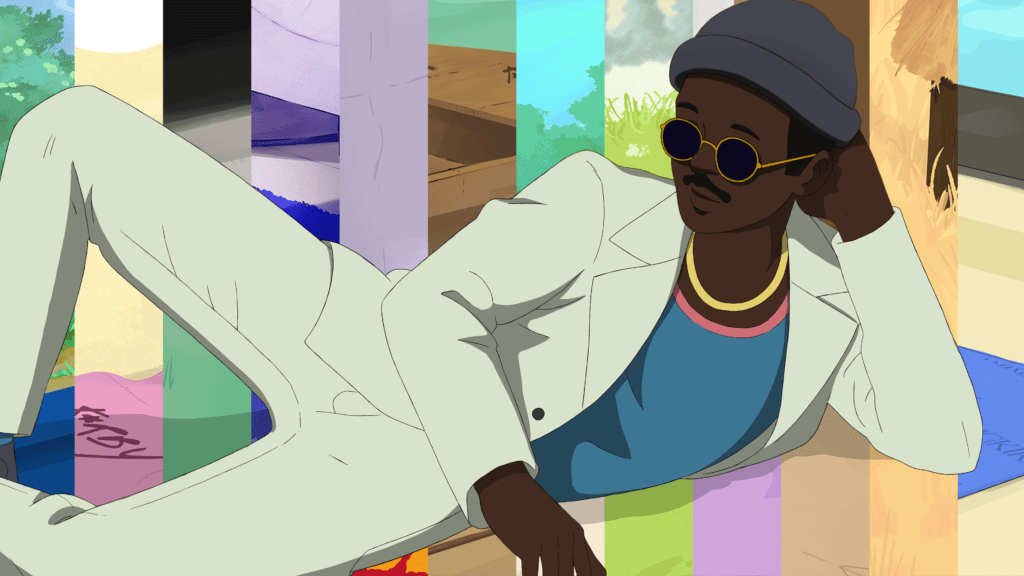 omgkirby joins forces with OpenSea and Channel Tres to launch groundbreaking generative music NFT Collection
For the marketplace's first of a new drop experience, OpenSea partners with omgkirby's latest drop allowing fans to own the rights and publishing to their own Channel Tres song
Building on the momentum of its groundbreaking genesis collections, the disruptive, decentralized anonymous music artist omgkirby (@omgkirbyDAO) teams up with OpenSea (@OpenSea) and cultural icon Channel Tres (@ChannelTres) to launch first of its kind generative music NFT collection.
Consisting of 5,550 one of a kind full length generatively created songs featuring lyrics, vocals and production from the iconic recording artist, Channel Tres, and cinematic visual assets created by the world-renowned Werlan Meyer studio, the omgkirby x Channel Tres collection offers buyers blockchain-verified, complete ownership of their song, including both rights to the sound recording and publishing. Each track in the collection is completely unique, with its own combination of intro, outro, transition, chorus, BPM and Key. Whether purchasers score a track that sounds like a slowed down Travis Scott song or a Disclosure dance record, they can choose whether to go-to-market and upload their new Channel Tres song to a DSP (Spotify, Apple Music, Tidal, etc.) or use it for their own content. In addition to collaborating with a cultural icon in Channel Tres, omgkirby DAO's partnership OpenSea, the world's leading peer-to-peer marketplace for NFTs, for the first of a new drop experience to make this collection primed to deliver on functional, emotional, and financial benefits that can be realized both on and off-chain. The omgkirby x Channel Tres collection will be available on OpenSea on Thursday, September 22, 2022.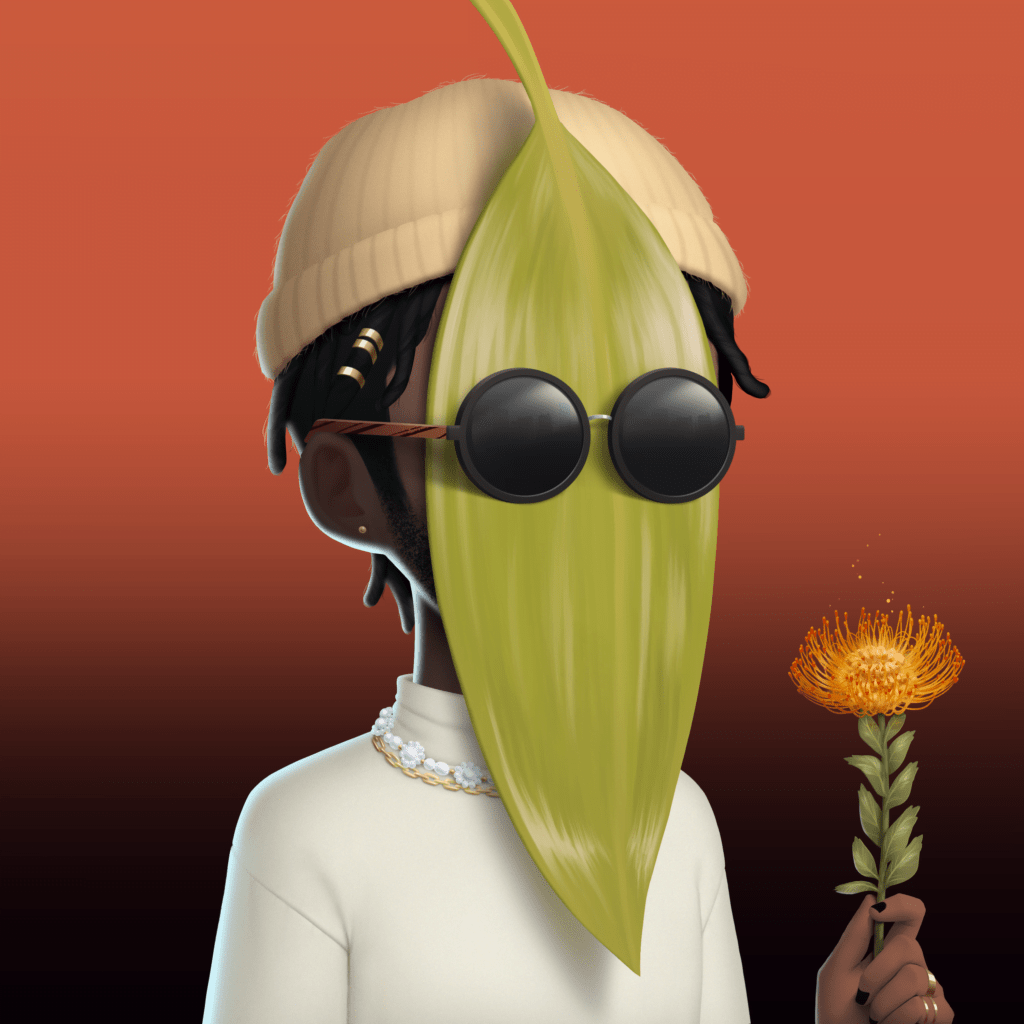 Holding an omgkirby PFP puts you on the Kirbylist (allowlist). For each PFP and/or Genesis you own, it is 1:1 on how many omgkirby x Channel Tres NFTs you can mint. The mint price for holding just PFPs is .065 ETH, while holding a Genesis grants you a discounted mint price of .045 ETH.
"Our collaboration with omgKirby is groundbreaking for music in web3, and we're incredibly excited to partner with them on this drop," said Ryan Foutty, VP of Business Development at OpenSea. "By bringing together innovative music composition with vocals from a world-class recording artist and stunning visual art, the team has pioneered an immersive experience like nothing we've seen before.
Through pioneering a revolutionary music creation and distribution model – the first ever transfer of complete IP ownership over full length songs – omgkirby has attracted a cult-like following and the attention of some of the world's biggest artists eager to enter the Web3 space in a meaningful way. The omgkirby DAO was formed with its Genesis Collection, a collection of 3,000 one-of-a-kind generative lo-fi beats. After selling out in minutes, omgkirby songs took on a life of their own. Tracks organically landed in the hands and then studios of artists like Jaden Smith (@c.syresmith), were placed on the top Spotify playlist for the genre (Lo Fi Beats, 5 Million listeners), and were used to create derivative albums. 25% of Genesis Collection primary sales went to the DAOs treasury, fully governed by the omgkirby community, to fund future initiatives and collaborations.
Enter collaborator Channel Tres. This new collection will feature the same tokenized licensing model, only this time around the music is way cooler. In collaborating with one of the hottest artists in the world, Channel Tres, best known for genre defying club classics like "Top Down" & the Tyler the Creator-assisted "Fuego" and recent performances at Coachella and Governor's Ball, omgkirby onboards a Web2 artist into the Web3 space allowing the superstar singer/rapper/producer to provide value to his fans in a way he's never been able to before. In stark contrast to the vast majority music NFT drops, primarily skeuomorphic access passes attached to big name Web2 artists that ultimately provide little to no additional value that purchasers are not already getting from these artists in traditional formats, omgkirby x Channel Tres is innovative in product and ownership – offering holders new styles of music and complete ownership of the IP and rights of their track.
"Our drop with Channel Tres is our most groundbreaking yet. We're further pushing the boundaries of what's possible in generative music. The songs are created from a blend of human and machine that mixes keys, tempos, arrangements while being full length tracks featuring the vocals and sounds of the incredible Channel Tres. We're excited for this drop to be a milestone in pushing the boundaries of music IP creation and what's possible for artists in web3." – omgkirby
The backend of the project is as cutting-edge as the music itself. While we're used to generative art in the form of generative avatars popularized by projects like Bored Ape Yacht Club, Crypto Punks and Doodles, prior to omgkirby DAO, the space hadn't seen a music NFT project produce full length generative songs. The reason being, it's a lot easier for a randomization engine to get 8-bit ears, eyes, and noses lined up than it is for one to arrange vocals, synths and choruses. Through a process of months and months of trial and error, optimizing an algorithm, the teams were able to fuse Channel Tres' signature blend of Detroit techno, Chicago house, and West Coast Rap with omgkirby's futuristic production, ultimately generating 5,550 songs that can stand on their own. For this collection, omgkirby partnered with OpenSea and will be the first collection of a new drop experience, which emphasizes storytelling, simplicity and security. The omgkirby x Channel Tres collection will feature its own dedicated drop page and greater discoverability on the new OpenSea homepage. OpenSea has added a layer of security, enabling collectors to mint directly from the collection's official OpenSea page.
Please find press kit HERE
ABOUT omgkirby DAO
omgkirby DAO believes in decentralized music creation, where the artist and the community work in harmony to produce and publish new music. omgkirby DAO aims to create a new model of music generation, distribution and consumption that centers both artists and supporters. The DAO fosters community leadership and incentivizes value generation through community-approved reward structures. The community-owned resources are strategically utilized to disrupt gatekeeping mechanisms that act as barriers to entry for emerging and marginalized talent. The DAO is partnered with full-service Web3 studio, Notables.
ABOUT OpenSea
OpenSea is the world's leading peer-to-peer marketplace for NFTs. We're on a mission to help the world's creators, collectors and collaborators own and shape their relationships directly. We're building the world's most trusted and inclusive NFT marketplace with the best selection – making minting, purchasing and selling NFTs frictionless and friendly, and offering unmatched selection and multi-chain options for creators and collectors of all kinds. Headquartered in New York, the OpenSea leadership team comes from Google, Palantir, Lyft, Uber, Stanford and Berkeley. Investors include a16z, Paradigm, Coatue, YCombinator, Founders Fund, Coinbase Ventures, 1Confirmation, and Blockchain Capital.