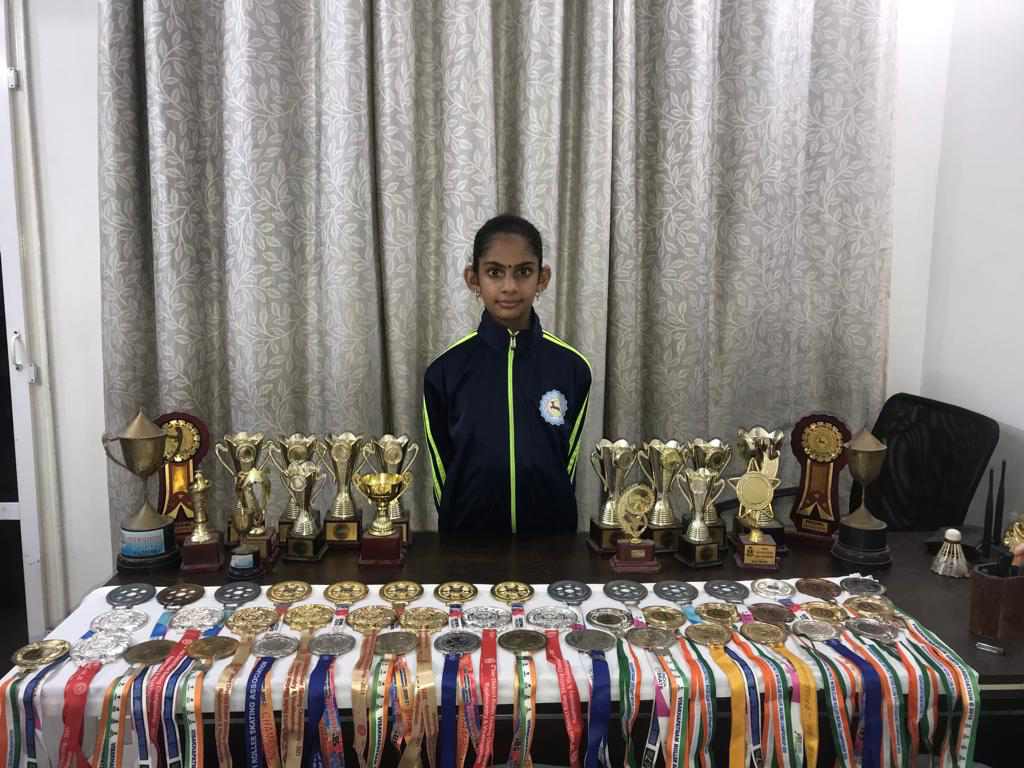 10 Years Old Girl, 42 Gold Medals: Bollapragada Sri Sahithi
This is About an Young Athlete who is giving an amazing performance in Artistic Roller Skating. Based in Visakhapatnam, a 10-year girl made the news with her magic Hat-trick and placed on the top of the medal Tally in 57th, 58th and 59th Nationals Roller skating Championships. Now it's time to bring her into the limelight by having a glimpse of her efforts to reach the level.

Sahithi begins her day with the workouts by strengthening her core muscles by jogging at the beach. Jumping on sand gives her high jumping ability. Besides, her Fitness trainer focuses on the all-around development of physical fitness with professional training equipment, followed by the instructed diet, with a small break after workouts. Getting herself ready to roll on wheels, Sahithi practices with all three artistic skates in a day and was the only skater who made a hat-trick by securing medals three times at Nationals.
Her trainers, P.Satyam, Team India coach and K.Chitti baabu, Aandhra Pradesh coach played a key role in training her to prepare for her upcoming international debut. This rigorous training makes her be on wheels for 4 hours a day and her training continued even during the pandemic when sports facilities were not opened. This strong determination and dedication were rewarded once the competitions started again.
All the training Team surprised everyone, by displaying the medals on the table at Nationals, state and district levels with an unbeaten number- 76 medals with 42 gold, 31 silver, and 3 bronze. Among the players, Sahithi is the youngest girl who secured 19 National Medals at the age of 10.
However, Appreciation received through electronic, digital, Print and social media always boost the energy levels of the players and at the same time makes to shoulder the responsibility of always raising the Indian Flag High for upcoming championships.
Now, a few months away from her International Debut, all wish Sahithi to bring glory to 59 years of Indian Roller Artistic Skating.