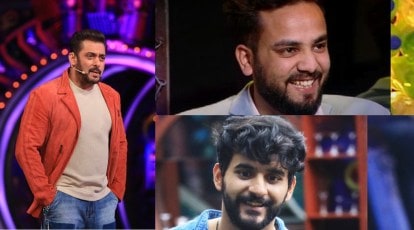 Elvish Yadav Emerges as Winner of Bigg Boss OTT Season 2: Takes Home Trophy and Rs 25 Lakh Cash Prize
In a thrilling culmination of the much-awaited Bigg Boss OTT Season 2, YouTuber Elvish Yadav emerged victorious, clinching the title of the winner. The grand finale, hosted by none other than Salman Khan, was a roller-coaster of emotions as the audience witnessed Elvish Yadav's journey culminating in a triumphant win.
The Second Season of Bigg Boss OTT proved to be a roller-coaster ride for both the contestants and the viewers. With its unique six-week format, the show managed to captivate the audience's attention and garnered impressive streaming figures. Such was the show's popularity that it received an extension, ensuring that the excitement continued for an even longer period.
The grand finale, which took place on an unusual Monday night, was streamed exclusively on JioCinema. Elvish Yadav's victory marked a significant moment in the show's history. The YouTuber's journey through the Bigg Boss OTT house was fraught with challenges, but he emerged as a symbol of patience and perseverance.
Elvish Yadav's victory was accompanied by a cash prize of Rs 25 lakh, a fitting reward for his efforts and resilience. The announcement of the winner came as a culmination of weeks of anticipation, with viewers eagerly following the ups and downs of the housemates.
The grand finale also saw Abhishek Malhan being declared the runner-up. Manisha Rani, Bebika Dhurve, and Pooja Bhatt were among the other finalists who showcased their mettle throughout the show.
Reflecting on his journey, Elvish Yadav shared his learnings from the Bigg Boss OTT 2 house, particularly the value of patience. "The waiting period for tasks was very challenging. I will take that patience with me in life," he mentioned, acknowledging the personal growth he experienced during the show.
The victory resonated with Elvish's devoted fan base, fondly known as the "ElvishArmy." He expressed gratitude to his fans on Instagram, attributing his triumph to their unwavering support. "This trophy belongs to #ElvishArmy. Sab tumhara hai, mai bhi tumhara hun," he wrote, showcasing the strong bond between him and his followers.
The success of Bigg Boss OTT Season 2 reaffirms the show's ability to captivate audiences and create a platform for personalities to showcase their true selves. With Elvish Yadav's victory, the show once again proves its influence in the world of reality television.
In the end, the journey of Bigg Boss OTT Season 2 will be remembered for its twists, turns, and most importantly, for crowning Elvish Yadav as the winner. As the excitement subsides and the spotlight shifts, fans and followers eagerly anticipate the next chapter in the world of reality TV.