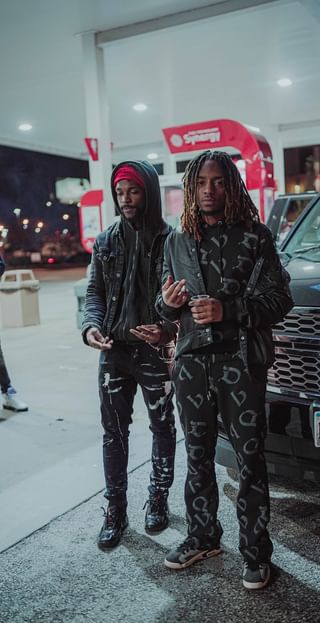 Harmonies of Resilience: Growing Up with GB YARO
GB YARO, a 26-year-old artist hailing from the Southside of Chicago, found his passion for music at the young age of 11. Influenced by his father, who was a constant presence in his life rapping everywhere they went, GB YARO was inspired to pick up a pen and notebook. His journey into music evolved from daily observations to writing songs regularly, a skill that he honed alongside his poetry in school.
Drawn to the sounds of DRAKE, KENDRICK LAMAR, BIG SEAN, and LIL WAYNE during his formative years, GB YARO sharpened his skills and stayed motivated. In 2018, he took a significant step by releasing his first music video on YouTube titled "WARZONE." This experience fueled his love for music, despite encountering both support and criticism in his city, where the music scene is often marked by competition and adversity.
Remaining resilient in the face of challenges, GB YARO continued his musical journey, recognizing the importance of consistency and self-motivation. Proud of the progress made since his debut, he acknowledges the hurdles unique to Chicago, a city known for its tough and competitive environment. GB YARO's dedication is not only fueled by his passion for music but also by his desire to create a better future for his son, MyCeir.
As of 2023, GB YARO stands proud, having built a decent fanbase through relentless effort in releasing songs and videos. His ultimate goal is to transcend the challenges of his upbringing, staying consistent, self-motivated, and guided by faith. In sharing his story, GB YARO hopes to inspire those on the verge of giving up, emphasizing that there is always a light at the end of the tunnel.