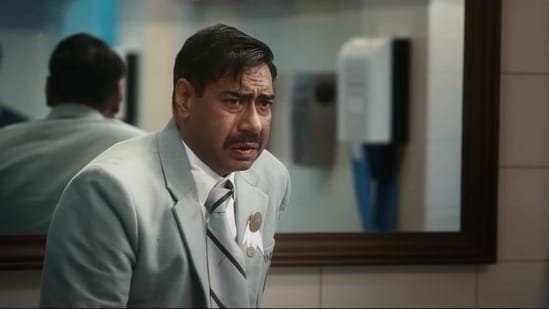 Maidaan: Ajay Devgn's Inspiring Football Drama Finally Set to Release After Long Delay
After years of delay, the first teaser for Ajay Devgn's upcoming movie Maidaan has been released and it looks quite impressive. The teaser takes us back to the Indian football team in the 1950s, which had qualified for the Olympics for only the second time. What stands out about them is how they are playing the 'greatest game' barefoot, and this is where we are introduced to the broody coach Syed Abdul Rahim played by Ajay.
Watch Teaser here:
The teaser features a bunch of training montages, some stunning goals, glimpses of the attacks the team faced, and finally some electrifying pep talks. Ajay Devgn's character takes a more 'Kabir Khan' approach to coaching sports, where he tries to uplift and motivate his team members rather than simply bossing them around. The music is by the legendary AR Rahman, adding to the excitement surrounding the film.
Maidaan is directed by Amit Sharma of Badhaai Ho and stars Priyamani alongside Ajay Devgn. The film has been delayed a lot due to Covid, and Priyamani spoke about the difficulties faced by the makers due to the pandemic. However, despite all the challenges, the film has finally been completed and is set to release on June 23rd.
The delay of the film caused some drama as it was originally slated for an October 15, 2021 release but had to be postponed due to the pandemic. There was also talk of the film clashing with SS Rajamouli's RRR, in which Ajay Devgn also had a short role. Boney Kapoor, the producer of Maidaan, had expressed his disappointment about the clash, calling it unethical.
Overall, Maidaan looks like an exciting film that will showcase the spirit of Indian football and the struggles of the team members who played barefoot. With a talented cast and crew, it is sure to be a must-watch for sports movie fans.