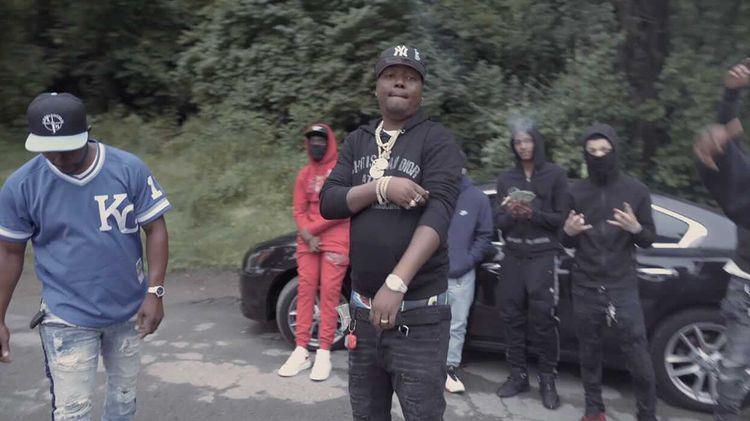 Mise Da Prince Releases New Freestyle "Lemon Pepper"
Mise Da Prince wanted to become an athlete and go pro but unfortunately, he got hurt with a knee injury while playing
Mise Da Prince is known for his sauce, lyrics and upper class bars, The Brooklyn NY born rapper has released his first video since revising his career. Mise joins Rap Aechelon Music and has already gained an attractive buzz.
His new video off of the Drake song Lemon Pepper, the rapper demonstrates consistency and high level of bar spitting when it comes to hip-hop. Now let's rewind a bit, who is Mise Da Prince? Mise Da Prince was born Joseph A Sanchez on March 1, 1993, in New York City.
Mise grew up in Farragut Projects in Brooklyn NY. Growing up Mise first fell in love with football and being from NYC his favorite team was NY Giants.
He wanted to become an athlete and go pro but unfortunately, he got hurt with a knee injury while playing. In 2006 Mise started to get into music and loved what rap sounded like, he used to watch rap videos all day long, shortly after his mother saw his love for music and suggested he try his hand at rapping.
Taking his mother's advice Mise began rapping, making a song with his cousin over Black Rob's beat " Can I Live". Mise released his first 6 song EP over industry beats on SoundCloud, The first song he released was called "Pride" it was received very well.
Taking his music to the next level Mise began to do shows all over the east coast from NYC to Pennsylvania to North Carolina. Mise along with his cousin created a group together called "Legal Hittaz" They collaborated with label FF Ent. Mise then released 3 albums with the label "Prince Of The City" "You Know The Vibes" and "Respect My Pen".
Since then he has joined forces with Meztheprod and Aechelon Records to release more albums and Ep's. Mise was featured on a Times Square Billboard and in the popular magazine Rap Aechelon which sold 9k in the US independently. An instant classic "Streets Made Me" was recently released by Mise Da Prince, from the witty words to the lyrical wordplay this album will be one to look forward to.
Make sure you check out Mise Da Prince on all social media and music platforms.
Check out the new video below.